Brand identity refers to the visual and verbal elements that distinguish a brand and shape its perception in the market. It includes the brand's logo, colors, typography, imagery, tone of voice, and other design elements that convey its personality and values.
Q2: Why is brand identity important? A2: Brand identity is crucial as it helps a brand differentiate itself from competitors and create a lasting impression in the minds of consumers. It enhances brand recognition, builds trust and loyalty, and influences consumer perceptions and purchase decisions.
Q3: What is branding design? A3: branding design is creating and implementing a brand's visual and verbal elements to communicate its identity effectively. It involves designing the brand logo, selecting color palettes, choosing typography, creating marketing materials, and establishing consistent brand guidelines.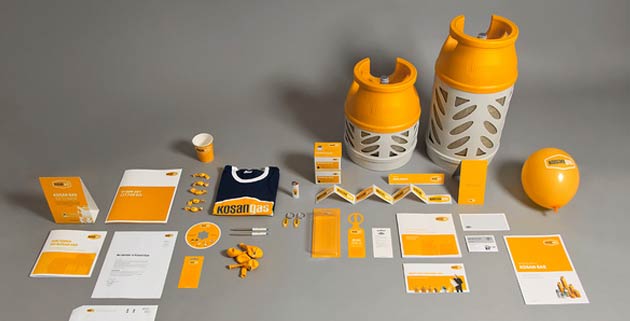 Q4: How does branding design contribute to a brand's success? A4: Effective branding design helps a brand establish a strong visual identity that resonates with its target audience. It ensures consistency across all brand touchpoints, such as packaging, websites, advertisements, and social media profiles, which leads to increased brand recognition, customer trust, and loyalty.
Q5: What are the key elements of brand identity design? A5: The key elements of brand identity design include:
Logo: A unique symbol or wordmark that represents the brand.
Color Palette: A set of colors that reflect the brand's personality and evoke specific emotions.
Typography: Fonts and typographic styles that align with the brand's tone and values.
Imagery: The visual elements, such as photography or illustrations, convey the brand's message.
Tone of Voice: The communication style, language, and personality used in written and verbal brand communication.
Q6: How can I create a brand identity? A6: To create a brand identity, you should start by defining your brand's values, target audience, and unique selling proposition. Then, work on designing a logo, selecting appropriate colors and typography, and creating guidelines for consistently using these elements. It's often helpful to consult professional designers or branding experts to ensure a cohesive and impactful brand identity.
Q7: What are brand guidelines? A7: Brand guidelines, also known as style guides or brand manuals, provide detailed instructions on how to use and apply a brand's visual and verbal elements consistently. They outline guidelines for logo usage, color palettes, typography, tone of voice, and other design specifications to maintain a cohesive brand identity across different platforms and communication channels.
Q8: Can brand identity evolve? A8: Yes, brand identity can evolve and adapt to changes in the market, consumer preferences, and brand strategy. However, any changes should be carefully considered to ensure they align with the brand's core values and maintain consistency to avoid confusing or alienating existing customers.
Q9: How does brand identity impact customer perception? A9: Brand identity significantly influences how customers perceive and connect with a brand. A well-crafted and consistent brand identity helps build trust, evoke positive emotions, and establish a strong brand image in the minds of consumers. It can shape perceptions of quality, reliability, and differentiation, ultimately influencing purchase decisions and fostering customer loyalty.
Q10: Can small businesses benefit from brand identity and branding design? A10: Absolutely! Brand identity and branding design are crucial for small businesses as they help create a unique and memorable identity in a competitive market. A well-defined brand identity can help small businesses attract and retain customers and differentiate.